Google Assistant Online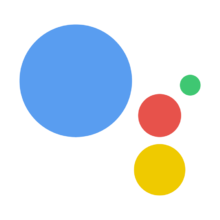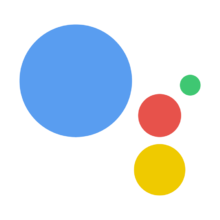 Meet your Google Assistant.
Ask it questions. Tell it to do things. It's your own personal Google, always ready to help.
Created by: IMQFT Network.

Alias: @Google Assistant Online
Website: https://assistant.google.com/
Categories: Entertainment
Tags: chat bot, assistant, intelligent
Disclaimer:
All copyrights belong to their respective owners.

Content Rating: Everyone

Google Assistant is a virtual personal assistant developed by Google and announced at its developer conference in May 2016.
License: Copyright IMQFT, all rights reserved
Created: Sep 6 2017
Creator: IMQFT : Send Message
Access: Everyone
Id: 18977499
Link: http://www.botlibre.com/browse?id=18977499
Knowledge: 99073 objects (max 100000)

Chat Bot Wars: wins: 0, losses: 0, rank: 0
Connects: 18, today: 0, week: 0, month: 0
API Connects: 14, today: 0, week: 0, month: 0
Last Connect: Dec 31 2018, 9:31
This bot has been archived due to over 3 months of inactivity, to recover this bot please email support@botlibre.com.